The Malay language has a complex system of titles and honorifics, one of it being the title "Datuk" which are still used extensively in Malaysia and Brunei. Singapore, whose Malay royalty was abolished by the British colonial government in 1891, has adopted civic titles for its leaders. The Philippines historically used Malay titles in its pre-Hispanic history as evidenced by historical figures Rajah Sulayman, Lakandula and Dayang Kalangitan. Malay titles are still used by the traditional royal houses of Sulu, Maguindanao, Maranao and Iranun in the southern Philippines.
Indonesia, meanwhile, despite being a Republic, recognizes several hereditary rulers and aristocratic systems, mostly those who supported the Independence movement of 1945. In the 1930s, the colonial government abolished these titles and Peranakan feudalism, during implementation of their "social policy", whose goal was establishing a more egalitarian society. Today, Malaysia, Brunei and several provinces in Indonesia still regularly award honorary and life titles. What follows is specific to the Malaysian system.
Okay, you caught me, I had directly copied the first two paragraphs up there from Wikipedia, I'm not going to talk about anything serious this time. To be frank, you should be expecting bullshits right after this paragraph, my personal view on how to be a Datuk in in Malaysia... and, before i forget, if you came here for some "get a grandson,than you'll be a Datuk" jokes, you're in a wrong place. You may close the browser, and continue to live your boring and pointless life.
1) Be the First.
- First astronout, first guy to climb the Everest, first guy to go around the world, if you're the first Malaysian to do anything, then, the chances for a Datukship is high. If you ask me, I would suggest you to try to be one of the Nobel Laureates. But, given that we're too busy politicking, and just focus our nation's researches on application of our natural resources rather than generation of a new scientific theory, getting a Nobel prize is quite impossible for the time being.
2) Sports
- Both Datuk Nicol David and Datuk Lee Chong Wei are the perfect examples of Datuk Sukan. For those out there who're interested, just follow this steps :
Lose weight (you're fat, and you know it)
Train like hell
Get into world championships, win it, be the number one player in the world, and, you got it.
It might sounds easy, but, there's only one thing to avoid when using this method. Never, ever, choose football. Two reasons,
one, for sure there is no way the whole team will be awarded Datukship even if you won the worldcup, the best that you can get is a piece of land from the government,eh?
Second reason; Malaysian football? Really? Erk..
3) Entertainment
Singer, actor, director, no matter who you are, as long as you're famous, did a performance or two overseas, direct a box-office film, or simply, being veterans, your quest for a "Datuk" will soon reach it's destination. But, due to several complaints, celebrities receiving Datukship had decreased over the years. But, you can always do more, I don't know, sell bangles perhaps?
4) Promote a place.
If you're a renown international artist, come here to Malaysia, shoot your movie here, introduce us to the rest of the world, and soon, you'll be called with a title, that you yourself don't understand the meaning.
Jealous?
5) Be a politician
No need to explain, I think you know it pretty well.
6) Buy it
And lastly, if you still can't get any Datukship, you can always buy it from an agent. But, if someone question the authenticity, just smile, and walk away.
-----------------------------------------------------------------------------------
The Don'ts
- You'll never get a Datukship if you're a gay/gay activist. Yes, I know, there's several gay/gay activist Datuks here in Malaysia. But one thing you should know, they play their cards right, being out of the closet AFTER they had received the awards. Please, don't ever think that you can be like Sir Ian McKellen, this is not UK.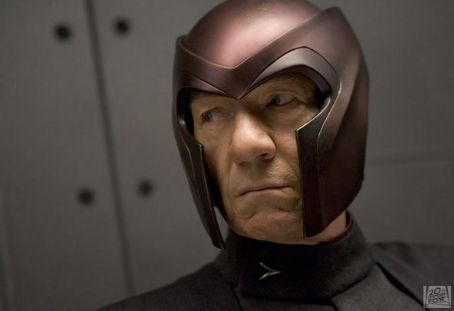 Please, you're not cool enough to be me.
- Never be too conceited by rejecting the title when offered. If you're, you would end up like most leaders that rejected the title, being called as "Sir" or "Tuan" in public events. Among those who had rejected the titles are Khairy Jamaluddin (6 times) and also Lim Guan Eng (Due to DAP no Datukship policy)
I think, the two don'ts are the only things to avoid, and frankly, i can no longer think of any other reasons as this headache I'm having is killing me.
Okay, no more bullshit, my honest opinion, for me, Datukship can't be simply given away after that person had done some big things. Looking back, during the Malacca sultanate, Datuk is given to warriors, those who fight to protect their homeland, or government officials that involved in developing the Empire. It's not simply given to merchants or performers. Datuks during that times are among the most respected person in the social hierarchy, but, now, some Datuks had smeared the integrity of the title. From corruption cases, to criminal act, the things that will never be done by Datuks 500 years back.
Cheerio
P/s : I'm really sorry for this crap that I had written, I'm writing it under a high influence of drugs and this is the major contributor to this low quality, and pointless posting. Sorry for wasting your time.